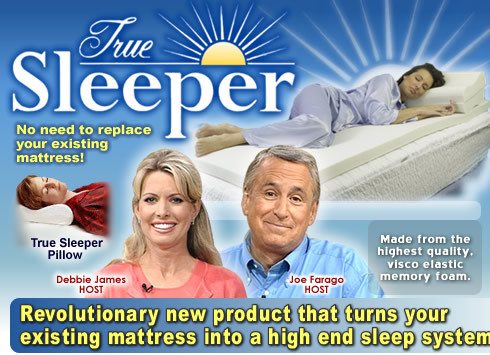 True Sleeper Pillow
BUY ONE GET ONE FREE!
Cradle yourself in comfort with a True Sleeper pillow. This revolutionary sleeping surface is made from the highest quality memory visco open-cell elastic foam, which constantly softens to your changing body shape and temperature. It molds to the contours of your head, providing maximum support for a better night's sleep.
Visco-elastic foam was originally developed for NASA!
This ultra high quality pillow is made from the NASA developed visco-elastic foam just like the True Sleeper Mattress Topper! This gives you incredible pressurerelieving comfort that conforms naturally to your head and neck while dissipating body heat. You'll be more comfortable than you've ever dreamed and get a betternights sleep than you ever thought possible!
Includes: